Excellent news! Shandong Agricultural University receive significant national recognition
Date:
2023-06-02
Page Views:
27
On the occasion of the seventh National Science and Technology Workers' Day, the Third National Innovation Award Commendation Conference was held in Beijing on the morning of May 30. The 3rd National Innovation Award commendation list was announced at the meeting, and Professor Chen Xuesen from the College of Horticultural Science and Engineering won the award, which is a significant breakthrough for our university in this award.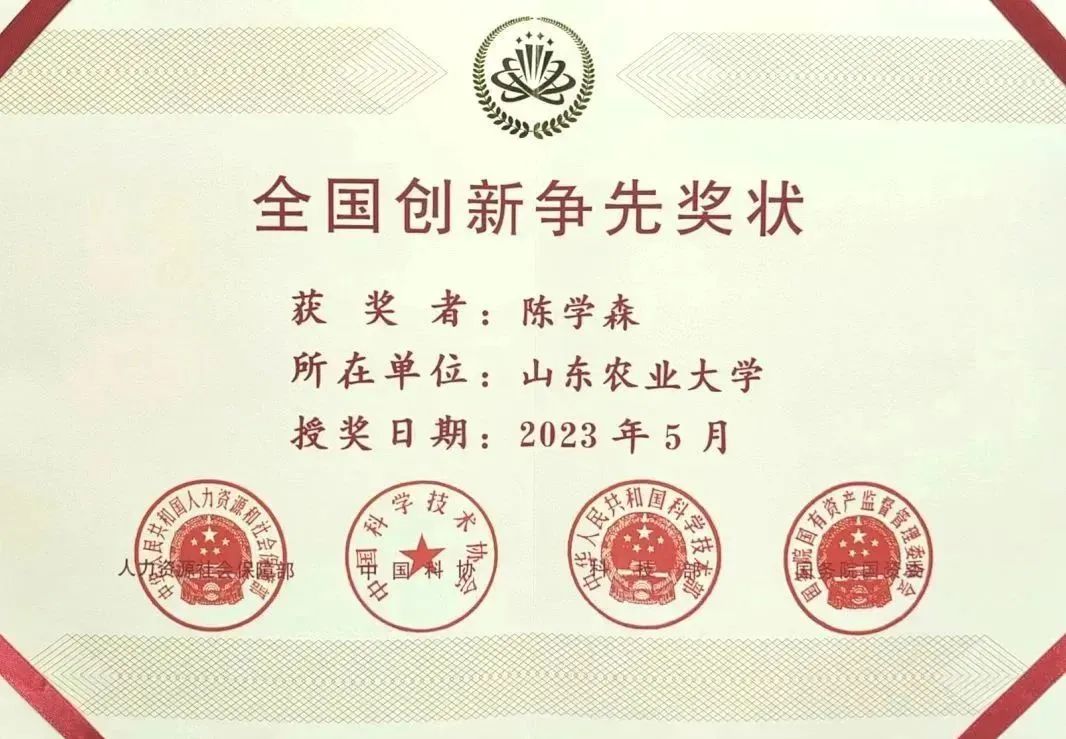 Prof. Chen Xuesen has spent many years focusing on national development strategies such as rural revitalization, addressing the most difficult problems in the production of China's two major deciduous fruit trees, the apple and the pear, by selecting and breeding new varieties of fruit trees and developing supporting cultivation and management techniques through scientific research and innovation. He led his team members to prove that Xinjiang is the world's origin and evolution center for cultivated apples and apricots, and he innovated and excavated a series of excellent germplasm; developed a high-quality and efficient breeding technology system for important deciduous fruit trees; and cultivated 20 new varieties with diverse characteristics, such as high-quality late-maturing and storable "Longfu" apples and "Shanon su" pears and red flesh apples, etc. Solved the problem of "late maturity but not high quality" of the main planting varieties of apple and pear industry in China.
In recent years, Chen Xuesen has received the second prize of National Technical Invention and the second prize of National Scientific and State Science and Technology as the first completer, as well as 48 international and national invention patents; the widespread application of his achievements has made significant contributions to the high-quality development of China's apple and other deciduous fruit tree industries, and he has received such honors asNational Advanced Individual in Poverty Alleviation, National May Day Labor Medal, Shandong Province Outstanding Inventor Award, the second Qilu Outstanding Talent Nomination Award, and Shandong Province "Innovation Role Model".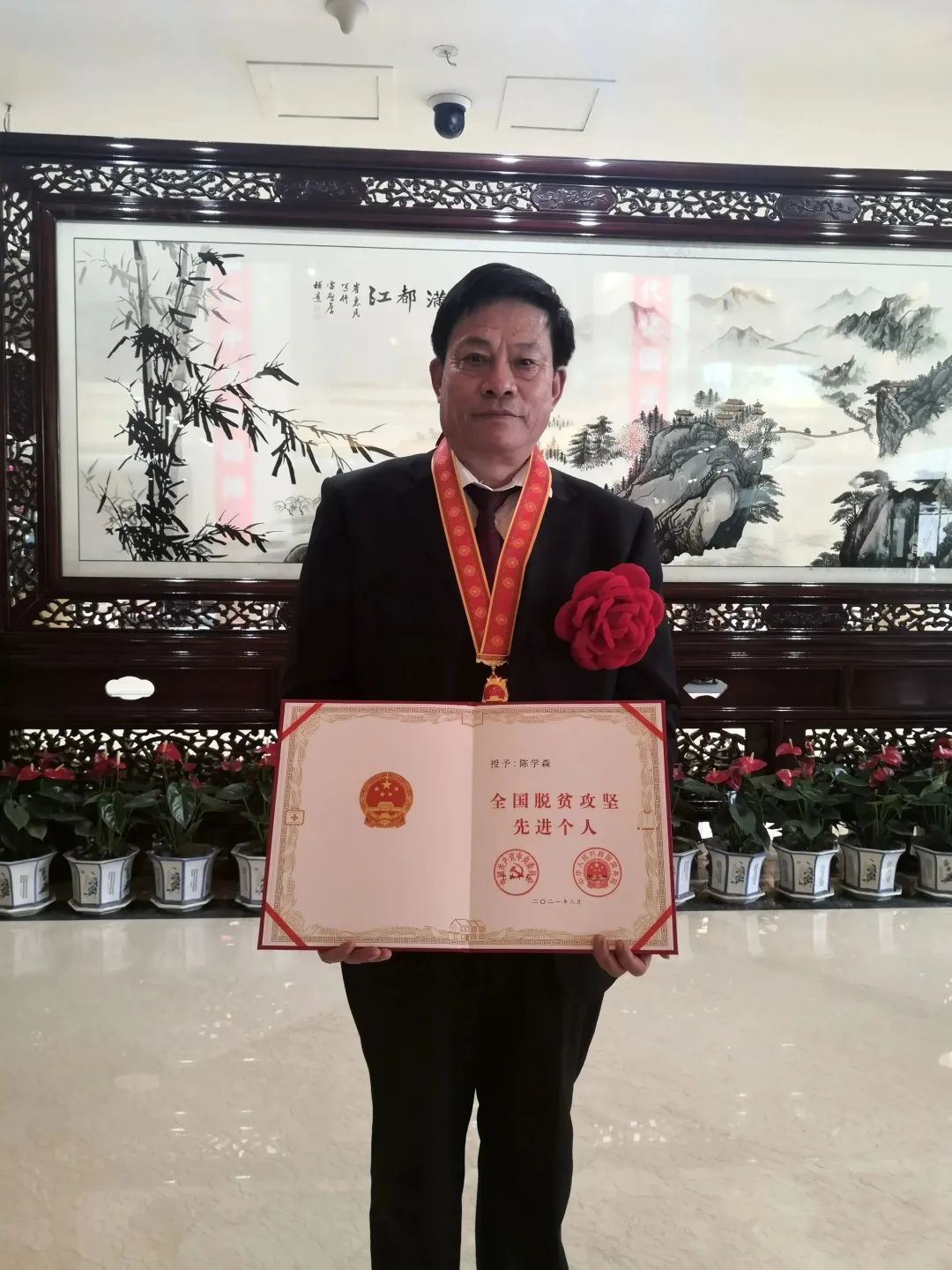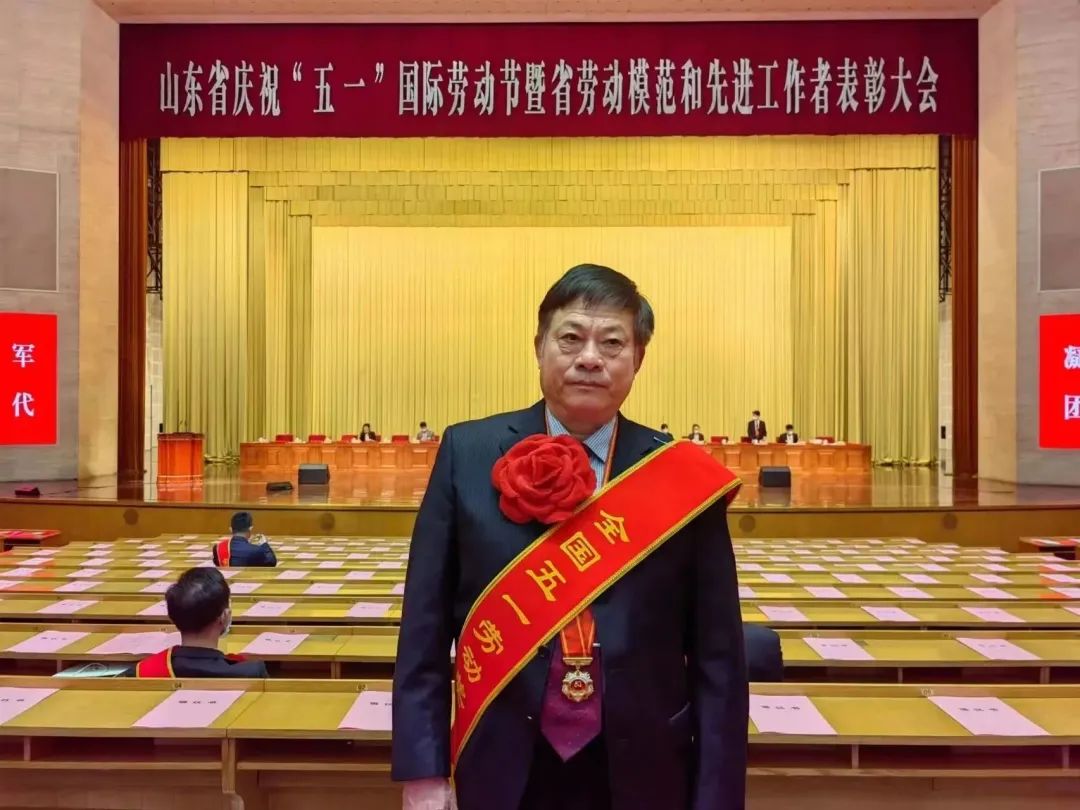 The National Innovation Award was approved by the Central Committee of the Party in 2017 and jointly established by the Ministry of Human Resources and Social Security, the Chinese Association for Science and Technology, the Ministry of Science and Technology, and the State-owned Assets Supervision and Administration Commission of the State Council. It is used to honor outstanding science and technology workers and outstanding teams who have made outstanding contributions in basic research and frontier exploration, major equipment and engineering research, transformation of achievements and innovation and entrepreneurship, science popularization and social services. This award is another important science and technology award approved by China after the National Natural Science Award, National Technological Invention Award, National Science and Technology Progress Award system, to achieve the organic connection between national science and technology awards and major talent programs, is second only to the National Highest Science and Technology Award of a science and technology talent awards, every three years selection and recognition.