A tool to detect tomato virus in 10 seconds was developed by Professor Li Xiangdong's team from Shandong Agricultural University
Date:
2021-10-22
Page Views:
17
Squeezing the juice from a tomato leaf into an Eppendorf tube, adding one drop of diluted juice into the rapid test kit, and checking whether there are two dark red strips after 10 seconds, the new and easy-to-use tool to detect tomato brown rugose fruit virus (ToBRFV) developed by Professor Li Xiang-Dong's team of Shandong Agricultural University.
Recently, a Science and Technology Daily reporter visited the Plant Virology Laboratory and met with the group leader Professor Li Xiang-Dong in Plant Virology Lab. Professor Li Xiang-Dong told the reporter: "Our laboratory just developed a rapid tomato brown rugose fruit virus-specific test kit. Compared with other detection methods, it is highly sensitive, specific, easy to use, simple to operate, suitable for high-volume sample testing in the field. It can help with precise monitoring and early warning."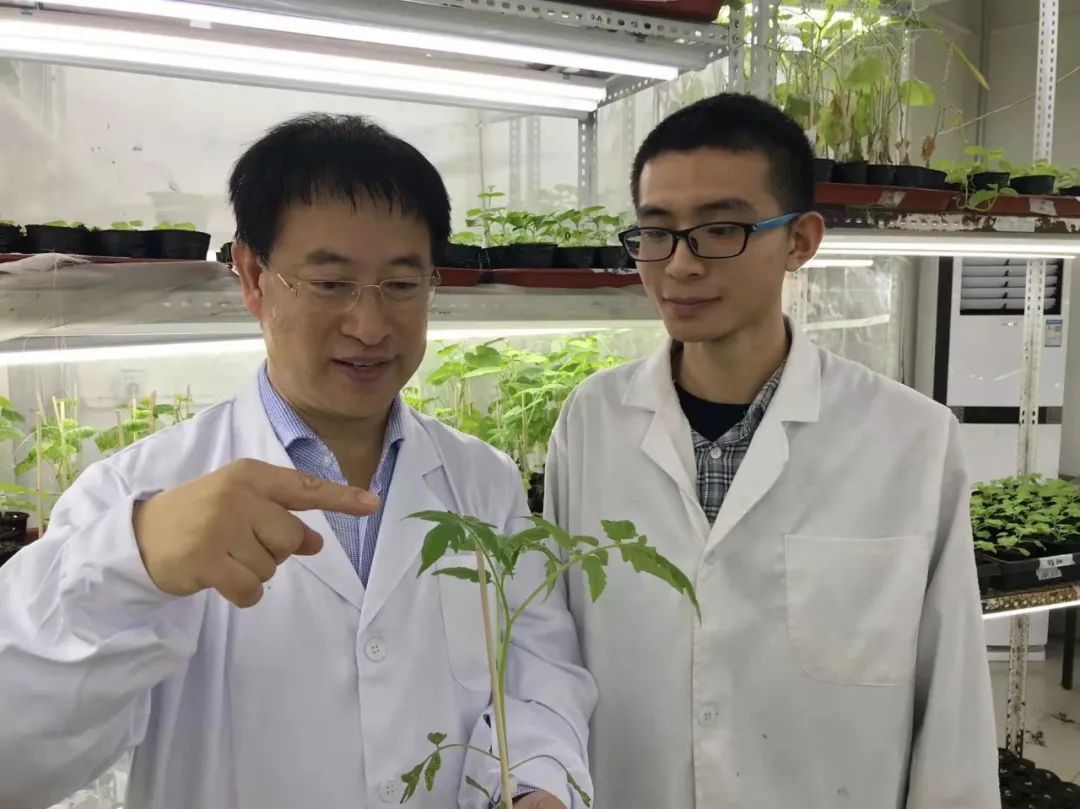 Professor Li Xiangdong (left) is discussing an experiment with a student
Tomato brown rugose fruit virus is a new virus that seriously threatens the safe production of tomatoes and can be transmitted through seeds, contact and bumblebees. ToBRFV was first reported in Jordan, Israel, and then in the Americas, Europe, Africa, etc., and has gathered widespread international attention. Many countries have added it to the quarantine list.
On April 9 this year, The List of Entry Phytosanitary Pests of the People's Republic of China, jointly issued by the Ministry of Agriculture and Rural Affairs and the General Administration of Customs, also listed ToBRFV as a quarantine object.
Rapid identification and early warnings are critical to the prevention and control of ToBRFV. The current ToBRFV detection methods include multiplex PCR, fluorescence quantification, etc., which require precision instruments or professional operators. The colloidal gold immunoassay kit developed by Li Xiang-Dong's Laboratory is simple to operate and the result can be visualized in minutes which is very suitable for field samples testing.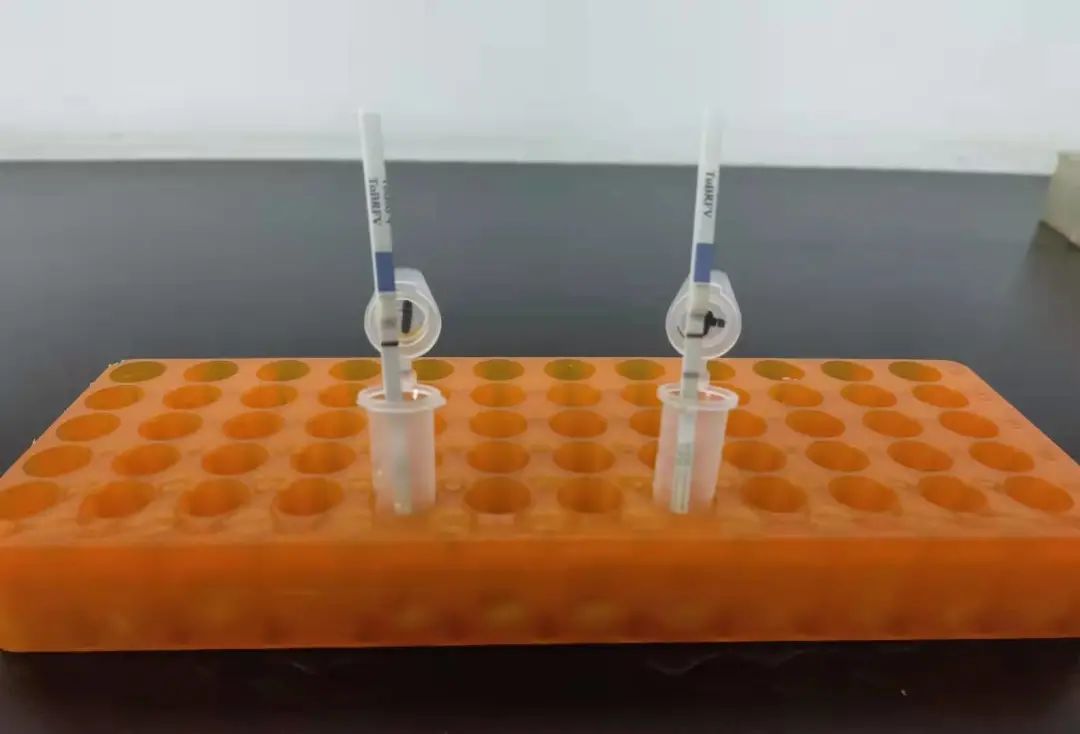 Tomato brown rugose fruit virus test strip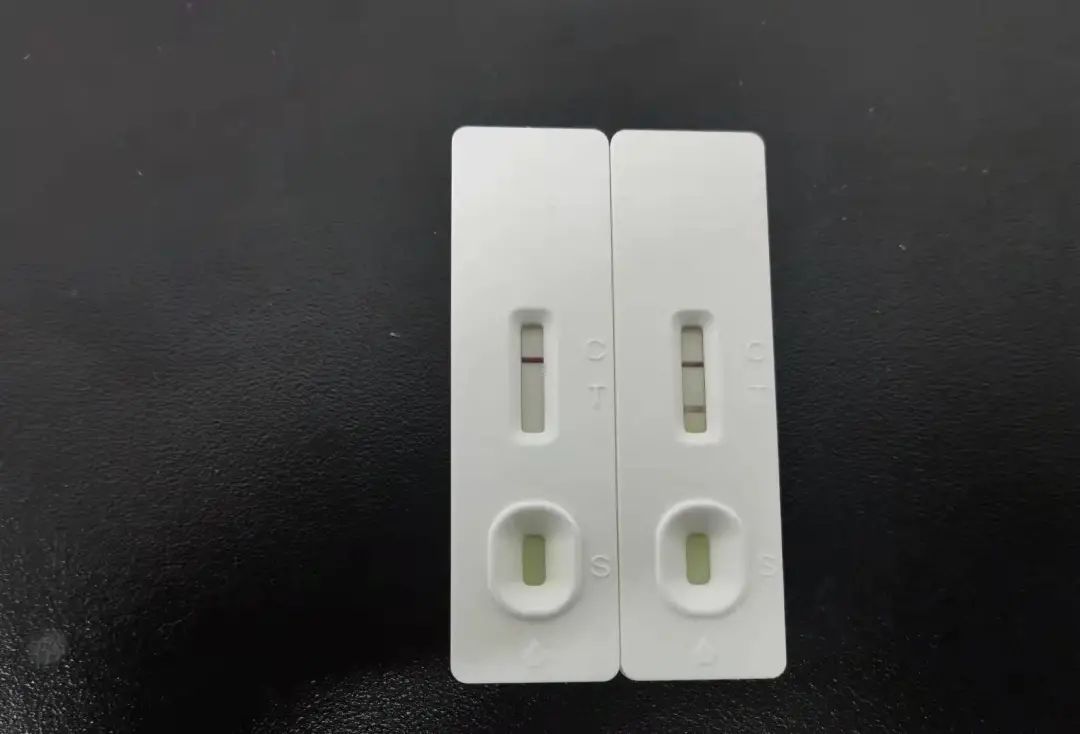 Tomato brown rugose fruit virus quick test card
Professor Li Xiang-Dong said that, their laboratory purified ToBRFV particles which were then used to generate 17 monoclonal antibody lines by hybridoma technology. Two different monoclonal antibodies were individually used for the colloidal gold-labeled antibody and the capture antibody on the detection line of the nitrocellulose membrane and combined to prepare colloidal gold immunochromatographic strips with 272 paired combinations. The immuno-chromatographic strip designed with one paired antibody could specifically recognize ToBRFV. The sensitivity test results showed that the minimum detection threshold was 12800 times for ToBRFV-infected tomato leaf extracts (equivalent to about eight micrograms of tomato leaf). It could detect only ToBRFV, but not tomato mottled leaf virus, tomato mosaic virus, and tobacco mosaic virus, which had more than 85% identity in coat protein amino acid sequence.
"We experimented on chili peppers at the same time, and the results were equally good. At present, the tool has been submitted for national invention patents and sent to Shandong, Hebei, Henan, Jiangsu, Anhui and other agricultural technology promotion departments and enterprises in China to try it", Li Xiangdong said.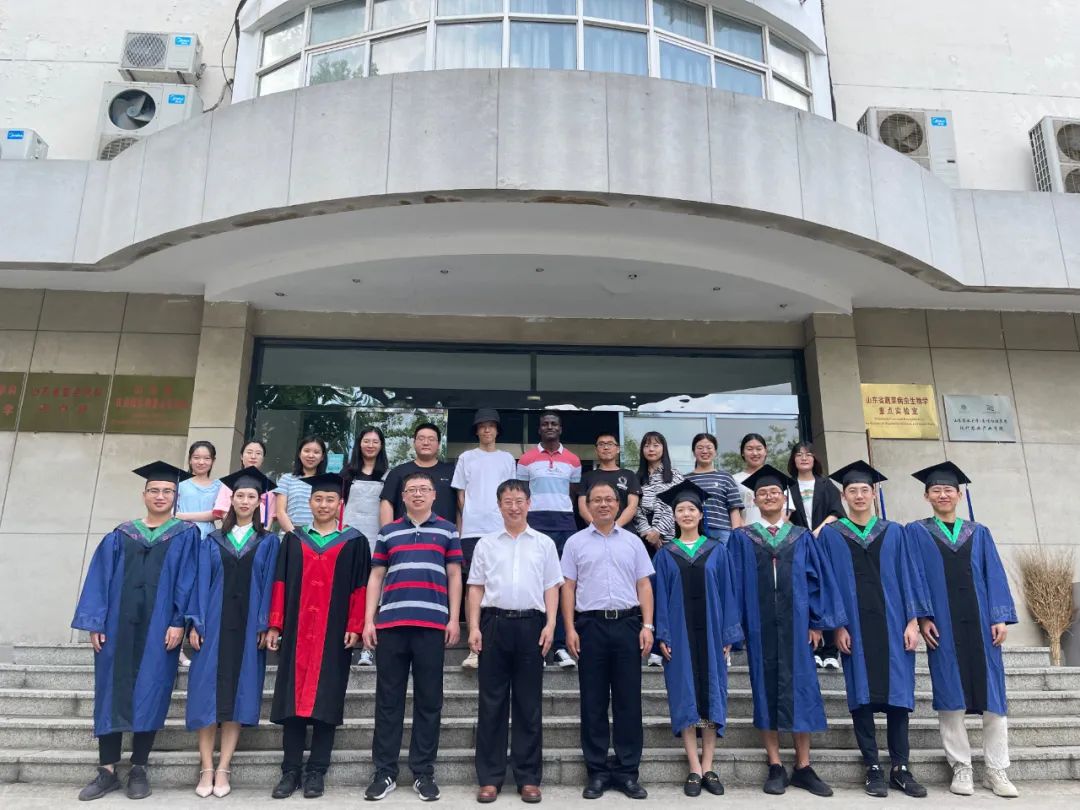 Professor Li Xiangdong's team