SDAU has become a member of Thai-Chinese Education Alliance
Date:
2020-10-13
Page Views:
30
Guests from Thai-Chinese Education Alliance pays a visit to Shandong Agricultural University (SDAU). SDAU officially becomes a member unit of the alliance, and Prof. Li Xiangdong is invited as a think tank expert.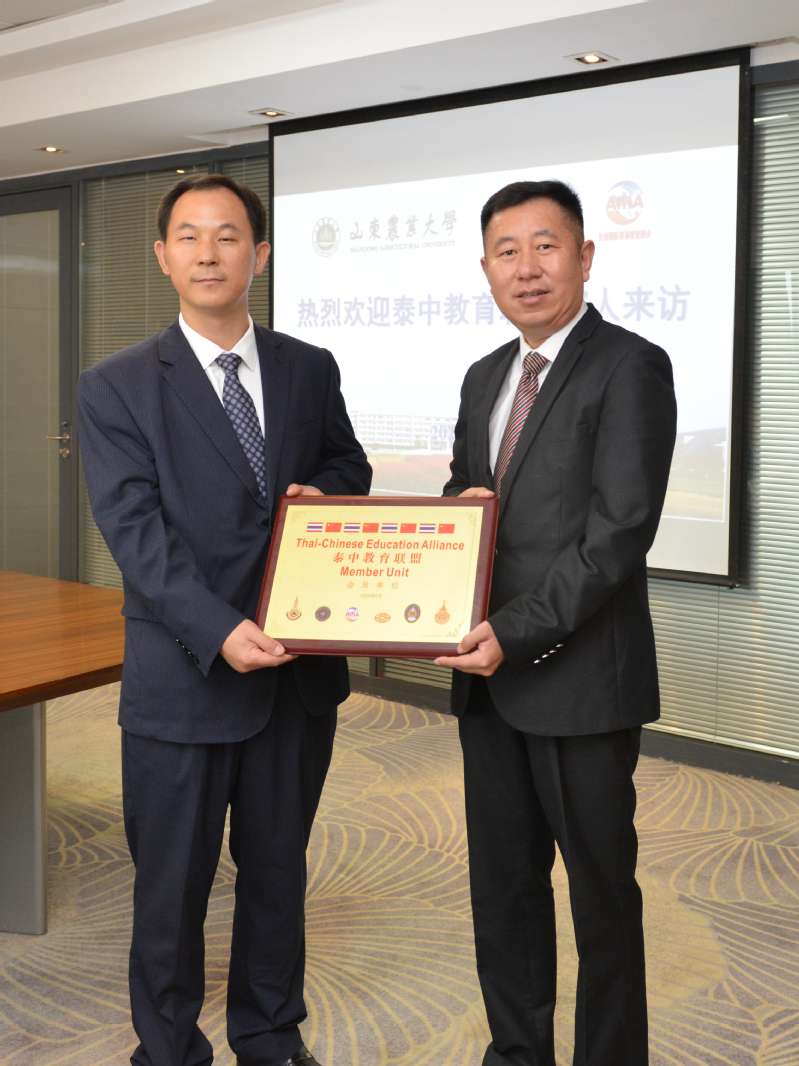 Conferring ceremony
Prof. Xin Jie, vice president of SDAU, extends a warm welcome to the guests and briefly introdues SDAU. He asks relevant colleges to communicate with the alliance actively and strive to make the cooperation between SDAU and universities from Thailand more fruitful, so as to contribute to the economic development, cultural exchanges and mutual learning between China and Thailand.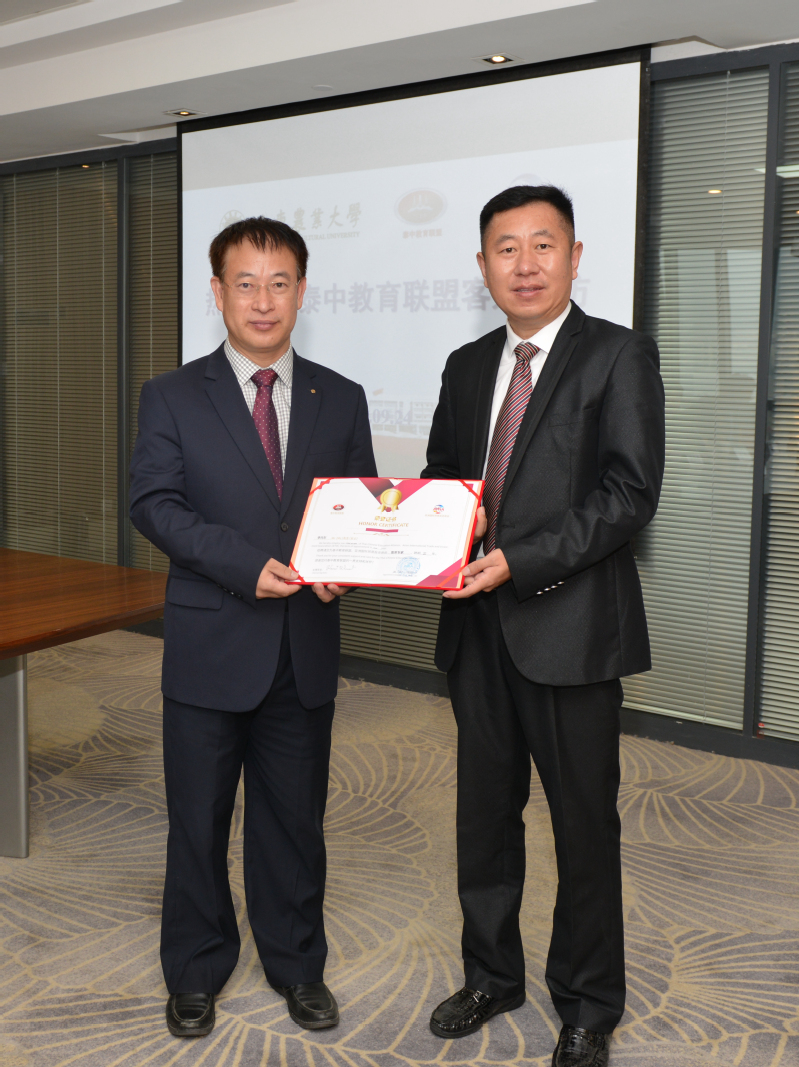 Invitation ceremony
Ji Yue-hui, director of the alliance's service center in Shandong province, introduces the history and prospects of alliance and shares some successful cooperation programs between universities of China and Thailand. International Cooperation and Exchange Office and some colleges conducts extensive and in-depth discussions with the guests and they have reached preliminary consensus.
Discussions