College of International Exchanges
Date:
2020-05-23
Page Views:
38
History & Introduction
Founded in in May, 2003, College of International Education, aSino-foreign cooperative undergraduate institute, with the two cooperative parties, Shandong Agricultural University (SDAU) and the FOM University of Applied Sciences in Germany (FOM), is among the first batch of Sino-Foreign Cooperative undergraduate institutes officially approved by the Shandong provincial government and the National Ministry of Education. The approved annual enrollment of College of International Education is 250 with the scale of running 1000 students.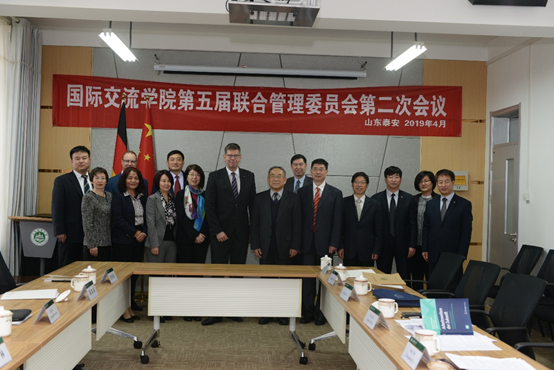 Undergraduate programs
The college offers three undergraduate programs, international economics and trade, business administration and accounting, with four-year-schooling in the training model. In the first three school years, the students study and live in Shandong Agricultural University, China, and in the last year, qualified students will study in the FOM University of Applied Sciences in Germany. Credits obtained in China or Germany are recognized by both sides. Qualified students can obtain an undergraduate diploma awarded by SDAU and bachelor's degrees issued by SDAU and FOM separately.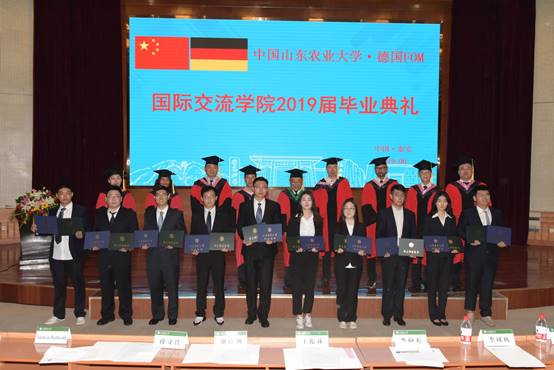 Focused on cultivating German + Economics talents, all the teachers of the Sino-German teaching team are experienced, professional and of high academic level. 73% of the language teachers have Master's Degree and overseas-learning experiences, while 77% of the German teaching staff have Doctor's Degree and professor titles. One of the language teacher-Lisa Lee won the second place among the German-as-a-foreign language-teaching group in the national finals of FLTRP Multilingual Star Teacher Contest.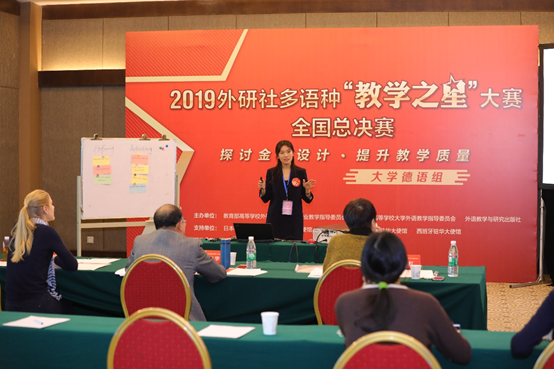 Talent cultivation
The students learn German and strengthen their language competence during the first year in a small-sized class teaching. All the major courses are delivered in German with the 'Professors lecturing + Teaching assistant tutoring' teaching mode. In this way, the students are not only German proficient, but also professionally skillful.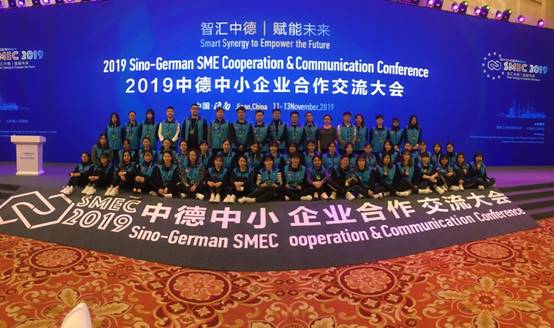 The first Shandong German Interpretation Contest among Provincial Universities was held at Qingdao University on October 19, 2018. Two undergraduate students, Zexin Ouyang and Ming Liu competed on behalf of the College of International Education and won the first and third prize respectively. Teacher Danyu Chen won the best Instructor award.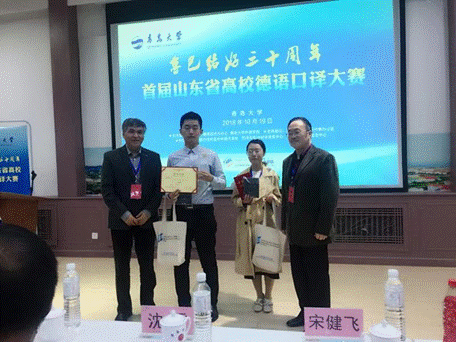 All students who meet the requirements go to Germany as planned in the fourth schooling year. By the end of 2019, more than 3,000 students graduated successfully in the last 16 academic years, more than 55% of them continued to study for Master's Degree in business, finance, English education, economic and so on. Many of our graduates were accepted by the post-graduate programs in some famous universities as Hamburg University, Cologne University in German, Warwick University, Durham University in GB, and Sydney University, Adelaide University in Australia. Graduates' employment is mainly distributed in government agencies, institutions, financial investment, various German enterprises, high-tech enterprises and other fields. They are active all over the world with their skillful German, good communication skills and solid professional skills. They have gradually become the backbone, talents and elites in various fields, and are highly praised by all walks of life.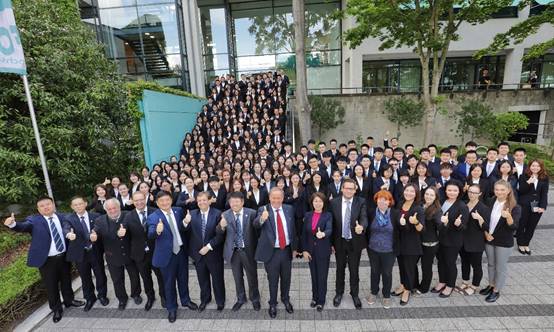 Features and Advantages
With the objective of training international talents, College of International Education adheres to the concept of 'students-centered' to foster virtue through education. Our college gives priority to the building of the students' academic atmosphere and manifest the international characteristics by the open-door educational concept: schooling on Chinese campus, experiencing learning abroad.
Founded in 2003, the three Sino-German undergraduate-programs of the College of International Education have gradually become reputable international cooperative programs, with advanced teaching facilities, a solid teaching team, a scientific teaching management mechanism, and a unique international curriculum system.
★"Gradually-Advanced Studying Abroad" mode
The "gradually-advanced studying abroad" mode helps the students to overcome various challenges, like studying in foreign, unfamiliar environment, high psychological pressure, and so on. Students have chances to prepare themselves for studying abroad in China. They could get a formal and strict education the same as that in Germany. When they study abroad, they already have good language skills and self-care ability. It will help students complete their study smoothly.
★International Courses
From the curriculum to the teaching materials, from the system of the professors lecturing and teaching assistant tutoring to the teaching methods and examination management, these three degree programs are completely introduced from related German universities.
★Modular Teaching
The students learn German and strengthen their language competence during the first year in a small-sized class teaching (25 students in each). In the second and the third year, all the major courses are delivered in German with the 'Professors lecturing + Teaching assistant tutoring' teaching mode. In the fourth year, qualified students have the opportunity to study abroad to further their majors in a German environment.
★Employment Advantages
With frequent interactions of economy, trade and culture between China and Europe, especially Germany, our graduates with better language competence show great advantages over others in employment rate and employment competitiveness.
★Authoritative Authentication
Qualified students can obtain bachelor degree, which is recognized by both China and Germany government. The degree can be certified in the Ministry of Education website.
★Short Term International Student Program
The college offers Chinese traditional culture courses for overseas students, including Chinese, tea culture, Taiji, calligraphy and painting, etc.
(Updated in December 2019)